Corporate Ace
Advertising | Marketing | Brand |Training | Business
Marketing & Brand Development
Winning formula for developing your brand & increasing sales
Online Banner Adverts
Our online banner advertising division feeds millions of ad views across our network of websites.
MyperSkill
Our MyperSkill division is where all our training, online courses, face to face courses and related skill based resources reside. 
MyPro500
Our MyPro500 division is a network of professional firms who we help market their services, online.
Currently the main specialism for our Pro Network is the accounting and tax sector.
We have a portfolio of over 25 websites in a number of sectors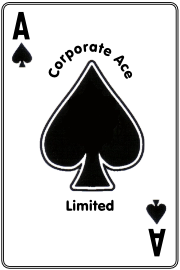 Established in 2004
Established in 2004 Corporate Ace has been publishing websites for around 20+ years.
Advertising | Marketing | Brand | Training